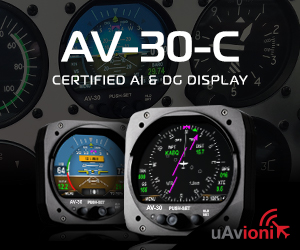 • COPA at Aero Gatineau-Ottawa, Sept 15-17, 2023 – COPA will have a special members-only booth at the Aero Gatineau-Ottawa 2023 air show where you can get preferred seating to view the air show. There are limited seats available in our tent and depending on capacity, members can bring up to two guests.
• Changes to COPA's Payment Processes – Effective October 1, 2023, the Canadian Owners and Pilots Association (COPA) will no longer accept any form of payment other than credit cards for new memberships and for the renewal of memberships. Additionally, members are encouraged to select the "automatic renewal" option to ensure that your membership remains in good standing. Please note that COPA does not have access to credit card information. Your card details are held and protected by our payment system Stripe. This change will improve efficiency and reduce costs for the association and will ultimately help to fulfil our mission and better serve our members. Please note that COPA will still accept cheques for donations of $100.00 or more to the Freedom to Fly Fund and to the Flight Safety Foundation.
• Operating near Claremont, Markham or Buttonville, Ontario? – The Air Cadet League of Canada operates 8 Gliding Centres from various small airports across Ontario each Spring and Fall. The Markham Cadet Flying Site (Markham CFS) operates from Markham Airport (6.5NM NE of Buttonville) and would like to make local pilots aware of their activities. Markham CFS operates from April through mid-June and late August through mid-November on weekends and holidays during Day VFR between 0800 and sunset, and occasional Friday afternoons during Day VFR until sunset, as advised by NOTAM. More information can be found here.
• Density Altitude – With wildfires, smoke and extreme heat happening across Canada, it is always crucial that pilots consider the effects of density altitude on their aircraft. Density altitude will not only affect an aircraft's takeoff distance and rate of climb, but also its service ceiling enroute. With a high field elevation, high pressure and a heavy aircraft, the safety margin for operating the aircraft safely decreases significantly. It is important to know the density altitude, field elevation, temperature, wind speed and direction of the airfield, along with the weight and performance limitations of your aircraft. Additionally, set your limits such as when to abort a takeoff, cooler times of day to fly and safe crossing heights for terrain.
• NCR-023-2023 Aviation Documents Booklet – This exemption allows all holders of Canadian Aviation Document Booklets that were still valid on April 1, 2023, to continue exercising the privileges stated in their booklet until August 31, 2024; or beyond if the expiry date affixed in the booklet is later. This exemption reinstates the regulatory relief previously granted under similar exemption NCR-059-2021. More details can be found here.
• TC Medical Consultation Response – As part of their recent modernisation process, Transport Canada issued a call for consultations on any comments, questions or statements on the current aviation medical certificate process, and in particular disruptions to flying due to suspensions. Thank you to all who submitted feedback, as COPA was copied in on many. COPA has submitted our own response to the consultation, which can be found here.
• Sun n' Fun Promo Code – Planning to attend next year's Sun n' Fun event? We have a special promo code for our members (COPA986) to receive $5.00 off a daily ticket purchase and $30.00 off a weekly ticket purchase. Proof of membership may be required when redeeming an online ticket or purchasing onsite at the ticket window. Please do not share this code with non-COPA members.