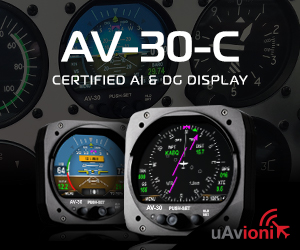 • COPA Discover Aviation Background Checks – For the Discover Aviation program, we have a requirement for any volunteer flying a minor to complete a background check. Effective August 2nd, COPA has added new acceptable forms of compliance. This includes background screening completed by municipal, provincial, First Nations and federal governments, as well as private businesses authorized to conduct checks (e.g., NEXUS or RAIC passes). Please visit copanational.org for more information.
• Transport Canada Medical Consultation – Transport Canada are in the process of program modernization, including a review of the current medical certification process. One of the areas highlighted by this process is the delay due to suspensions to medical certificates deemed necessary by Transport Canada. TC is seeking suggestions on how the aviation medical examination process can better accommodate individuals with health conditions, to avoid the suspension of their medical certificate. Please send all comments, suggestions or questions by email to CivAvCAMModernization-modernisationMACAvCiv@tc.gc.ca before September 1, 2023. Note this email address is specifically for the consultation, specific cases cannot be discussed, and no confidential information should be shared.
• Staying Safe During Wildfire Season – As wildfires engulf several areas around the country, it is critical for pilots to remain alert and keep up to date with changing weather and wind conditions. According to the Canadian Aviation Regulations (CARs 601.15), there is an automatic restriction of 3000' AGL and 5 NM around any forest fire. If you see any smoke in the forest, please stay clear so firefighting aircraft can operate safely. To check for advisory and formal (CARs 601.16) NOTAMs, please visit plan.navcanada.ca/wxrecall plan.navcanada.ca/wxrecall.
• COPA at Casey AeroVenture 2023, Sept 1-4 – Join COPA Flight 217 as they host their annual Casey AeroVenture fly-in this Sept 1-4 in Casey, Quebec (CSQ4)! COPA is a proud sponsor and will have a corn roast available for attendees. For the pilot who flew the furthest to AeroVenture, COPA is rewarding them with an aerial photo shoot from Air Canada's photographer Célian Génier. If you're attending visit the COPA booth to learn more
• COPA at Aero Gatineau-Ottawa 2023, Sept 15-17 – COPA will have a special members-only booth at the Aero Gatineau-Ottawa 2023 air show where you can get preferred seating to view the air show. There are limited seats available in our tent and depending on capacity, members can bring up two guests.
• COPA Flight Spotlight – On the weekend of July 8-9, 2023, COPA Flight 23 teamed up with the South River/Sundridge Flying Club to celebrate the 90th Anniversary of the operation of CPE6, the South River/Sundridge Airport. The two groups hosted a joint fundraiser, and COPA Flight 23's proceeds of this fundraiser (just over $1,000) was donated to the COPA Flight Safety Foundation. Thank you to the South River/Sundridge Flying Club, Dave Jenkins, and members of COPA Flight 23, including Gary Blanchett, Jordan Gorlick, Bill Carswell, Luc Beauchamp, Grant Bailey, Ron Cooke, Carol Cooke, Charles Pepin, Al Rivet, Ron Miner, Donna Miner, and many more
• Changes to COPA's Payment Processes – Effective October 1, 2023, the Canadian Owners and Pilots Association (COPA) will no longer accept any form of payment other than credit cards for new memberships and for the renewal of memberships. Additionally, members are encouraged to select the "automatic renewal" option to ensure that your membership remains in good standing. Please note that COPA does not have access to credit card information. Your card details are held and protected by our payment system Stripe. This change will improve efficiency and reduce costs for the association and will ultimately help to fulfil our mission and better serve our members. Please note that COPA will still accept cheques for donations of $100.00 or more to the Freedom to Fly Fund and to the Flight Safety Foundation.