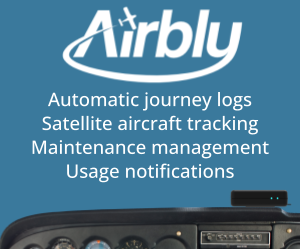 • Share your flying stories and expertise – COPA is seeking contributing writers for our Flight magazine on areas related to aviation safety and knowledge, adventures and fun, regional activities and events, specialty flying, aircraft maintenance, and current general aviation affairs. Consider sharing your flying stories and expertise – email communications@copanational.org to get started.
• Aviation Safety – COPA is saddened by the loss of our AOPA colleague and aviation safety advocate Richard McSpadden Jr. (senior vice president of the AOPA Air Safety Institute). McSpadden was one of two people killed in an aircraft accident Oct 1, 2023 in Lake Placid, New York. The Cessna 177 Cardinal in which Richard was in the right seat experienced an emergency after takeoff. The airplane attempted to return to the airport but failed to make the runway. Both occupants lost their lives. Richard was a very accomplished pilot, including serving as commander of the U.S. Air Force Thunderbirds during his military career, and a trusted colleague, friend, son, husband, and father. COPA shares this sobering news to highlight the risks involved with flying, and to encourage all pilots to stay current and proficient.
• US to CANADA (and back) flight procedures – COPA recently received a few reports from members about significant fines being issued by US Customs and Border Protection for not filing eAPIS on return to Canada. This is a requirement of CBP, so members are encouraged to be diligent about filing this information as needed to avoid fines and other possible penalties. The requirement to file an eAPIS is not less than 60 minutes before departure, and if the pax changes, tail number change, or departure time change of more than 60 minutes, you now have to cancel the old APIS and file a new one. More information on the steps to follow can be found here.
• Changes to COPA's Payment Processes – Effective October 1, 2023, the Canadian Owners and Pilots Association (COPA) no longer accepts any form of payment other than credit cards for new memberships and for the renewal of memberships. Additionally, members are encouraged to select the "automatic renewal" option to ensure that your membership remains in good standing. Please note that COPA does not have access to credit card information. Your card details are held and protected by our payment system Stripe. This change will improve efficiency and reduce costs for the association and will ultimately help to fulfil our mission and better serve our members. Please note that COPA will still accept cheques for donations of $100.00 or more to the Freedom to Fly Fund and to the Flight Safety Foundation.
• Sun n' Fun Promo Code – Planning to attend next year's Sun n' Fun event in Lakeland, Florida? We have a special promo code for our members (COPA986) to receive $5 off a daily ticket purchase and $30 off a weekly ticket purchase. Proof of membership may be required when redeeming an online ticket or purchasing onsite at the ticket window. Please do not share this code with non-COPA members.