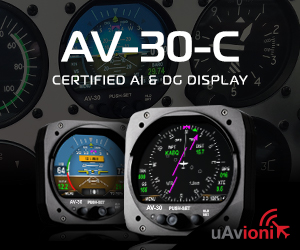 • Changes to COPA's Payment Processes – Effective October 1, 2023, the Canadian Owners and Pilots Association (COPA) will no longer accept any form of payment other than credit cards for new memberships and for the renewal of memberships. Additionally, members are encouraged to select the "automatic renewal" option to ensure that your membership remains in good standing. Please note that COPA does not have access to credit card information. Your card details are held and protected by our payment system Stripe. This change will improve efficiency and reduce costs for the association and will ultimately help to fulfil our mission and better serve our members. Please note that COPA will still accept cheques for donations of $100 or more to the Freedom to Fly Fund and to the Flight Safety Foundation.
• Updating Membership Information – To ensure you continue to receive print communications from COPA, we encourage all our members to keep their contact information on their profiles up to date. This includes updating your mailing address, phone number, and e-mail address when necessary. More importantly, we also encourage our members who opt-in for auto-renewal to promptly update any changes to their credit card information to avoid any interruptions to their membership's renewal process. The Members Services team at COPA can assist you in updating your contact details but will not be able to update any credit card information.
• PAPR Tool Follow-Up – NAV Canada recently announced the Public ADS-B Performance Report (PAPR) tool, to determine if an existing ADS-B installation was compliant with ADS-B equipage requirements for Class A airspace currently and Classes B, C, D and E in the future. COPA has received feedback from many using the tool with mixed results. With changes made to the tool we encourage those who have previously submitted a PAPR to resubmit to see if the outcome of the report has changed and consider forwarding the results to COPA. The PAPR tool can be accessed here.
• Density Altitude and Humidity – In our previous edition of eFlight, we highlighted the risks and considerations associated with density altitude. Following its publication, the matter of humidity was raised. Humidity is not generally considered a major factor while calculating density altitude as its main effect is on engine power, instead of aerodynamic efficiency. At high ambient temperatures the atmosphere can retain a high-water vapour content, at 35°C, the water vapour content can be eight times as great as it is at 5°C. However, high density altitude and high humidity do not always go hand in hand. If high humidity does exist, it is wise to add 10 percent to your computed takeoff distance and anticipate a reduced climb rate.
• Miramichi NDB – The NDB (F9) located at the Miramichi, NB (CYCH) airport is being decommissioned. As a result of the NDB being decommissioned the two NDB approaches at Miramichi (NDB RWY 09 and NDB RWY 27) will be revoked and removed from the Canada Air Pilot on October 5, 2023. The two GNSS approaches (RNAV (GNSS) RWY 09 and RNAV (GNSS) RWY 27) will remain unchanged with the existing approach minima that are lower than the NDB approaches that are being revoked. Additionally, the A8 Airway between Miramichi, NB and Moncton, NB will also be revoked. NAV Canada are seeking any feedback, issues or concerns pertaining to this upcoming change by Friday, September 22, 2023. The Notice of Change with details to provide feedback can be found here.
• Sun n' Fun Promo Code – Planning to attend next year's Sun n' Fun event? We have a special promo code for our members (COPA986) to receive $5 off a daily ticket purchase and $30 off a weekly ticket purchase. Proof of membership may be required when redeeming an online ticket or purchasing onsite at the ticket window. Please do not share this code with non-COPA members.