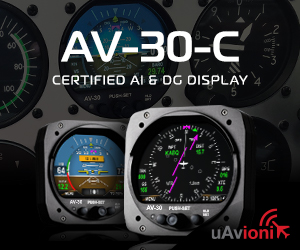 • COPA ANNUAL GENERAL MEETING – The 71st COPA AGM will take place on June 11, 2023, at the Canada Aviation and Space Museum. Members who will attend in person must register in advance here by this coming Monday, June 5, 2023. If you are unable to attend in person, please submit a proxy form no later than Friday June 9, 2023.
• FLYING IN TO THE COPA AGM – If you plan to fly your aircraft to the COPA Annual General Meeting on Sunday, June 11, 2023, you must register in advance by completing this form.
• BARRIE ONTARIO AIRSHOW JUNE 9 – 11 – The show will be held in the area around Kempenfelt Bay and Lake Simcoe Regional Airport. Please see published NOTAMs for flight restrictions. For more information on the show please visit the Barrie Community website.
• BCAC DRIVING RECOVERY CONFERENCE – Taking place on June 5 – 7, the British Columbia Aviation Council's annual conference will be held at the Courtyard by Marriott Prince George. COPA's Director of External Relations, George Farrington, will be in attendance and looks forward to seeing you all there! More information is available here.
• COPA MEMBER WINS WITH BOOM – Have you taken advantage of the latest COPA member benefit with BOOM? COPA member Scott of Ontario took part in the #BOOM2WIN contest and won a 7-night stay at the Grand Mayan for 2! To access this member benefit, log in to the members-only discount codes page on the COPA website.
• 2023 COPA BBQ NIGHT AT EAA AIR VENTURE – COPA is pleased to be hosting our Canadian BBQ Night at the SOS Brothers on July 25, 2023. Stop by the COPA Booth at the International Federal Pavilion in Hangar D to pick up tickets.