Break Sponsor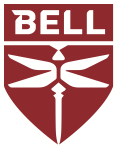 ---
Bell Textron Canada Ltd.
Bell 505 Nepal Validation Flight
Thinking above and beyond is what we do. For more than 80 years, we've been reimagining the experience of flight – and where it can take us. We are pioneers. We were the first to break the sound barrier and to certify a commercial helicopter. We were aboard NASA's first lunar mission and brought advanced tiltrotor systems to market. Today, we're defining the future of on-demand mobility.
Headquartered in Fort Worth, Texas – as a wholly-owned subsidiary of Textron Inc., – we have strategic locations around the globe. And with nearly one quarter of our workforce having served, helping our military achieve their missions is a passion of ours.
Established in 1986, Bell Textron Canada Ltd. produces the majority of commercial helicopter lines for the Fort Worth, Texas, company. The Mirabel facility has manufactured more than 5,000 aircraft for delivery worldwide. More than 1,000 Bell Textron Canada Ltd., aircraft operate in Canada, including those with the Royal Canadian Air Force and the Canadian Coast Guard. The Bell Textron Canada Ltd. Mirabel facility has an internationally renowned expertise in airframe design, product development, flight testing, certification, final assembly, composite parts manufacturing, customization and customer support.
At the Aerial Firefighting Conference in 2021, Bell Textron Canada Ltd., plans to provide a static display of its 505 and 407GXi helicopters. The company is also offering demonstration flights with both helicopters to qualified operators and fire-agency personnel, immediately following the event. The 407GXi was introduced at Heli-Expo 2018, shortly after receiving its first Type Certification from Transport Canada at the beginning of the year. The helicopter is outfitted with a new Rolls-Royce M250-C47E/4 dual channel FADEC turbine engine. The Bell 505 Jet Ranger X was certified in by Transport Canada in December 2016, followed by the FAA shortly after, with the first delivery to an operator made in March 2017. With a speed of 125 knots (232 km/h) and useful load of 1,500 pounds (680 kg), the Bell 505 is powered by a dual channel FADEC Turbomeca Arrius 2R engine.
For more information, visit our website: https://www.bellflight.com/